英语四级作文话题及范文
  说到作文,大家肯定都不陌生吧,特别是作为常用文体的`话题作文,话题作文只提供写作的话题,而没有中心、材料、结构、文体、语言等等的限制。优秀的话题作文都具备一些什么特点呢?下面是小编收集整理的英语四级作文话题及范文,仅供参考,欢迎大家阅读。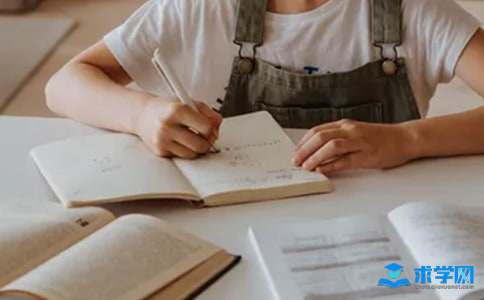 英语四级作文话题及1
  Many people may be afflicted with natural disasterssuch as flooding, famine, drought or starvation.Should people in rich areas extend their help tothose unfortunate victims?
  I think it is of crucial importance to renderimmediate help since we are emotionally affected by the sufferings of the numerous people incalamity areas, and our sense of humanity and sympathy tells us to reach out a hand tothem. We must take action in thinking of ways to help instead of staying where we are withfolded arms and indifferent response.
  There are many ways of doing this. We can send relief workers into the problem areas likedoctors, nurses, technicians or workers. This is a form of rendering professional help. Otherpractical forms of help include collecting and sending food and clothes into these areas. Theseuseful items will serve their purposes very well in the absence of corruptional officials. A farmore important way is providing them with technical, agricultural and health education. This willdefinitely be a more costly involvement but it is effective in building up their economy ordeveloping it for their future survival.
  英语四级作文话题及2
  It has been said that when people succeed, it is because of hard work and that luck has nothing to do with success. Although I believe that hard work is very important and is the surest way to success for most people, I must disagree with this statement. It cannot be denied that luck often plays an important role in success. For example, many important discoveries have been made by accident. There have been many cases of researchers and inventors making major breakthroughs while they were actually trying to solve another problem or create a different device.
  Furthermore, there is something to be said for simply being in the right place at the right time-perhaps meeting someone by chance who can offer a good job or rare opportunity. And of course, there are the rare examples of gamblers and lottery winners who beat the odds and achieve sudden and unexpected success.
  While the influence of luck cannot be ignored, this is not to say that one should depend on it and ignore the value of hard work. If one is willing to work hard, I believe that success will eventually be achieved, with or without the added benefit of luck. Moreover, hard work is often an essential ingredient of luck because it enables one to take advantage of a lucky encounter. If the scientist has not worked hard to develop his knowledge and skills, he may not recognize that lucky breakthrough when it comes along. Therefore, my suggestion is not to count on luck to bring you success. Instead, work hard and keep your eyes open for that lucky opportunity.
  英语四级作文话题及3
  Some people think governments should spend as much money as possible exploring outer space (for example, traveling to the Moon and other planets). Other people disagree ant think governments should spend this money for our basic needs on Earth. Which of these two opinions do you agree with? Use specific reasons and details to support your answer.
  Even people born after 1968 can easily name the first man to land on the moon; we have all seen the black and white footage of Neil Armstrong in a space suit taking slow, bounding steps to plant an American flag on the moon's surface. Now, forty years later, some might suggest that governments should continue exploring outer space, and should even devote a healthy amount of money from their budgets to this end. However, the needs of our world have changed, and we must prioritize our spending accordingly and allocate our financial resources to helping the Earth itself.
  When we consider the exploration of outer space that had its heyday in the 1950's and 1960's, we must also consider the political factors that were present here on Earth. During the Cold War, countries like the United States and the Soviet Union were interested in displaying their intellectual, scientific and financial resources, and outer space became the arena in which this took place. The ''Space Race'' culminated in 1968 when the United States landed the first astronauts on the moon. Space exploration was of the extreme interest to ordinary citizens, but was connected to themes of national strength and patriotism.
  Now, as we consider whether to continue the exploration of outer space, our world is faced with a different set of circumstances. Governments are less preoccupied with their standing in the world, and more interested in the well-being of those who live in it. The greatest threat to our well-being is our damaged environment, and this is a concern of the entire world. For example, pollution caused by factories in South America might contribute to rising water levels in Bangladesh. Space exploration would require a great outlay of money on equipment, personnel and fuel; instead we must allot our financial resources toward cooperating with other countries to improve the environment and help make life more bearable for our fellow citizens on earth.
  In summary, those who were alive during the Age of Exploration of the 1950's and 1960's can remember the excitement of that era; the scientific findings of those missions to outer space have provided precious insights into the universe beyond Earth. However, one of the goals of governments pursuing space exploration was to provide a show of strength for their countries. Now, the best way a government can show its strength is to show that it cares for its fellow citizens around the world.
【英语四级作文话题及范文】相关文章:
2.英语四级学习资料
4.大学英语四级作文
6.四级常考话题作文